La Vida Baseball ¡LIVE!: Pablo Sandoval Won't Go Away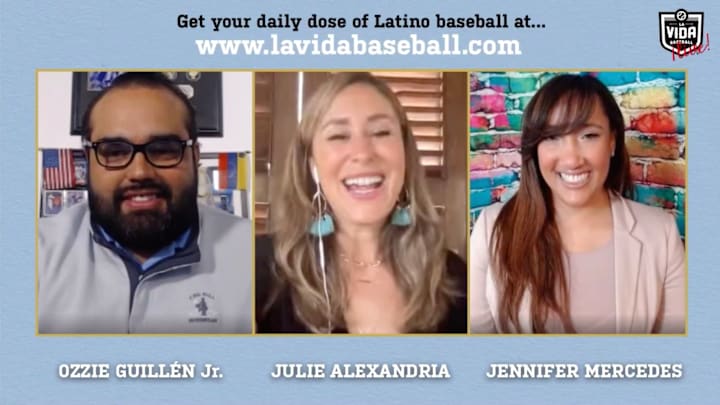 Pablo Sandoval has hit 4 pinch hit home runs this season, and it's only May. Happy belated Mother's Day! The La Vida Baseball Crew gives thanks to their Mom's and share their favorite stories. Plus, they say gracias to Albert Pujols who was designated for assignment by the Los Angeles Angels. All of this and more on La Vida Baseball ¡LIVE! 

In the clip below, Jennifer, Julie, and Ozzie Jr. share their thoughts on the Pujols debacle.


La Vida Baseball ¡LIVE! covers the intersection of LatinX culture and baseball, from players and fans to the game and hot-button issues to music and food. Each week, hosts Jennifer Mercedes, Julie Alexandria, and Ozzie Guillén Jr. bring you spirited conversations and in-depth analysis of the game we all love and how it impacts the world.