Berríos lands Opening Day honor, Mendoza adds Mets role, Puig has odd sushi sauce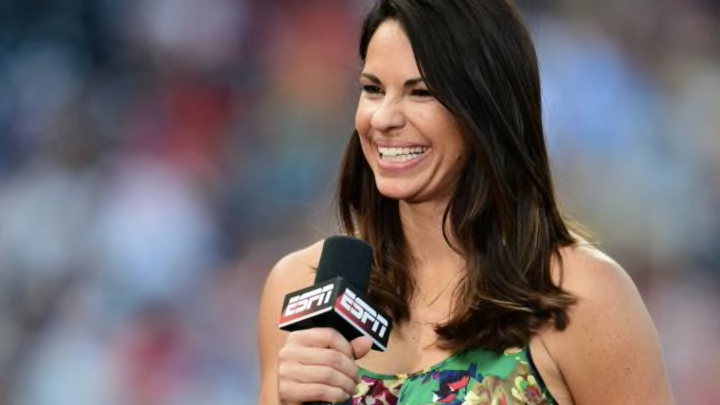 Berríos gets Twins opener
José Berríos was named the Twins' Opening Day starter. Berríos had a message for Twins fans: See you at #TargetField on March 28 for Opening Day ??.
Mendoza named Mets strongasestrongall ops advisor
Jessica Mendoza has been named a baseball operations advisor for the Mets. The former All-America softball player and Olympic gold and silver medalist is also an analyst on ESPN's "Sunday Night Baseball." Congrats, Jessica!
Vargas channels inner Bad Bunny
Bad Kenny bay-bay. Kennys Vargas, the Puerto Rican first baseman for Japan's Chiba Lotte Marines, is channeling his inner Bad Bunny. He's part of the Latino Gang in Kantō.
Puig puts ketchup on his Sushi
TMZ asked former Dodgers first baseman Adrián González "what's the weirdest locker room superstition you've seen in your career?" His answer: Yasiel Puig putting ketchup on his sushi. We can't stomach it.
PRO POST OF THE DAY
Kiké confused?
Dodgers utility player Kiké Hernández posted a very serious question on social media, asking his fans "Why do day games make my face look like I'm always confused?!" We don't see confusion. We see focus. Send more dancing videos, please. ??
FAN POST OF THE DAY
Sliding practice
These young players from Venezuela look like sliding into bases may be their new favorite drill.
Happy Birthday!
Felipe Crespo (strong. 1973)
Héctor Gómez (strong. 1988)
Mauricio Rostrongles (strong. 1989)
Featured Image: New York Post