Quiénes Somos, Who we Are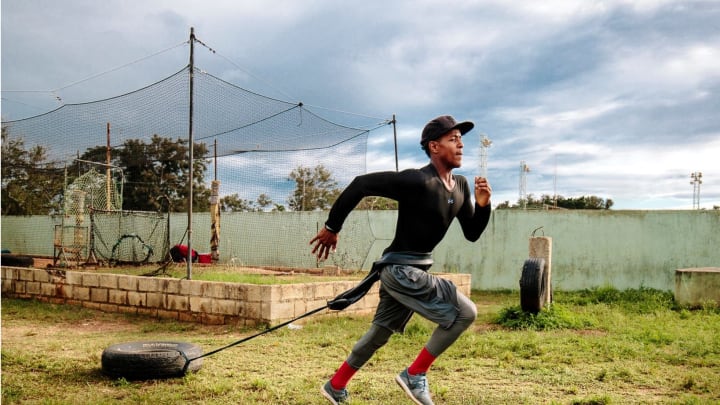 Photo by Jean Fruth/La Vida Baseball
LATINO SPORTS ARE IMPORTANT
For Latinos, baseball isn't America's game, it's the Americas' game.

Over a quarter of MLB players come from Latin America; or are born in the U.S. with Latino roots.

Historically, Latino communities throughout the United States have used stories and lived experiences to connect to one another and to keep their respective culture alive. At La Vida Baseball, we are committed to sharing the beauty that exists at the heart of the Latino community as we celebrate the nuances of our culture on and off the field.

In the tradition of El Tiante or Johnny Cueto, we'll give you various looks. A fresh multi-media approach to how we talk about the players, their heroes, their journeys, the food that reminds them of home, and the music that soothes their souls.

Through culturally relevant stories, La Vida Baseball gives Latinos a space to root for the game they love through the perspective that is their own.


---

OUR TEAM
We're a passionate group of radical storytellers. Our cultural curiosity and love for the game drive us. The stories we shape capture the full spectrum of life and sport; the challenges and the triumphs. Our work celebrates Latino identity, pop culture, and sport.
---
---

"I celebrate my culture every day, living my life with the values my Dominican born parents instilled in me. I live with love and purpose, using my platform to continuously advocate for my community."
---
---

I celebrate my Latinx culture by staying true to the traditions and teachings that I grew up with, as well as trying to incorporate Latinx food, music, and culture into my life.
---

"Documenting the Latinx game in the United States and around the globe has been my passion for many years.  Latinx baseball is bigger than just the action on the field: it's culture, community, passion and inspiration. Telling the stories, showcasing the massive impact these players and countries have had in evolving baseball history, and preserving them for future generations, is truly an honor. " 
---
---
Production support provided by TeamWorks Media
Lauren Salituro
VP, Operations

Chris Weber
Senior Producer


---
TeamWorks Media
La Vida Baseball is a leading Latino digital media publisher and multi-media content studio.

La Vida Baseball is a property of a TeamWorks Media.

TeamWorks Media is an award-winning content marketing firm known for emotionally engaging storytelling that inspires social impact through sports.