Being Guillén: A Guillén Thanksgiving, Mark Buehrle, and Rookie of the Year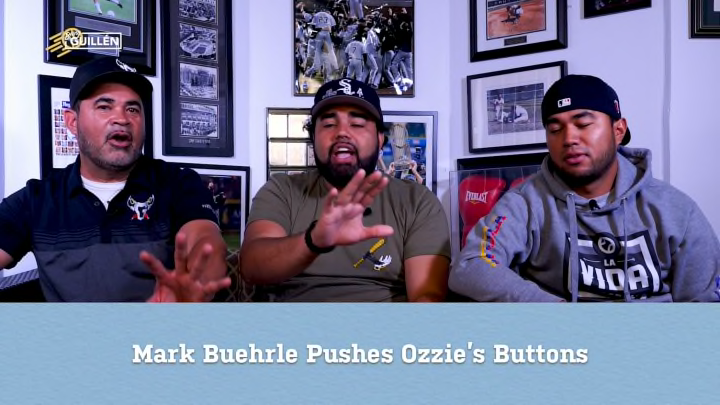 ---

Happy Thanksgiving! It's the time of the year to reflect on what we're thankful for and share with family. And this week (like every week), we want to share the best Guillén family stories. First up, during the "Friends of the Family" segment, the Guilléns talk about one of their favorite baseball players that Ozzie ever coached, Mark "Lefty" Buehrle.
Ozzie thinks so highly of Mark that he says, "Give me 25 Mark Buehrles, and I won't lose one game."
Then, Ozzie Guillén Jr. and Oney Guillén introduce us to a new segment called "Ask Ozzie," where they ask their father some burning questions that they've always had about him.
Finally, to close out the show, Ozzie Guillén tells his sons the story of how he received the news in Venezuela that he had won the Rookie of the Year. It was one of the most exciting and busy times in Ozzie Guillén's young career. All of this and more on Being Guillén, which premieres every Thursday at 7:00 PM ET.
---
---

World Series-winning manager Ozzie Guillén is no stranger to speaking his mind. It's that approach that makes him one of the most exciting figures in baseball. On La Vida Baseball's Being Guillén, you get Ozzie's unfiltered perspective on everything baseball and more! And, what's better than one Guillén? How about 3?! Joining him on the show are sons Ozzie Jr. and Oney Guillén. Family. Life. Baseball. That's Being Guillén.