Being Guillén: Freddy García Stories And The Guilléns Review Of AL Central Cities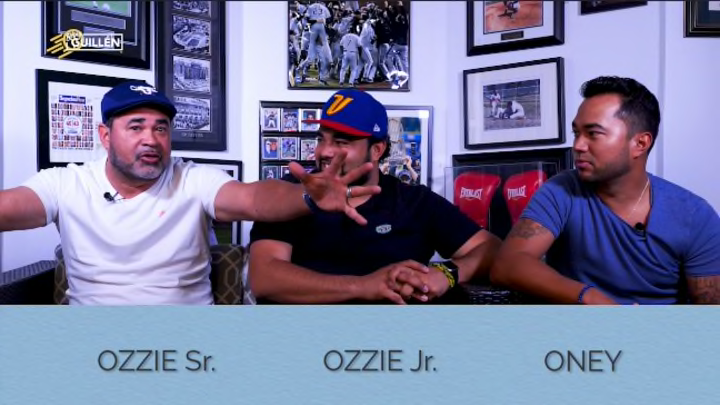 ---

There's no one friendlier than Freddy García. Welcome back to Being Guillén. A show where Ozzie Guillén and two of his sons, Oney Guillén and Ozzie Guillén Jr., invite us into their home to share some of their fondest memories in the game of baseball. This week, we talk about a close friend and adopted family member, former MLB pitcher Freddy García. The friendliest person they have ever met and the most knowledgeable when it comes to Latin telenovelas. There wasn't a moment too big for Freddy García on the baseball field, and the Guilléns share why.
The Guilléns also give us their favorite stories about the AL Central cities they often visited on the road with the Chicago White Sox organization: Detroit, Kansas City, Minnesota, and Cleveland. From the things they did on off days, to places they frequented, to the stadiums' odd features.
New episodes air 6 PM CST every Wednesday on NBC Sports Chicago and 6 PM CST every Thursday on La Vida Baseball social media channels. 

---
---

World Series-winning manager Ozzie Guillén is no stranger to speaking his mind. It's that approach that makes him one of the most exciting figures in baseball. On La Vida Baseball's Being Guillén, you get Ozzie's unfiltered perspective on everything baseball and more! And, what's better than one Guillén? How about 3?! Joining him on the show are sons Ozzie Jr. and Oney Guillén. Family. Life. Baseball. That's Being Guillén.