Being Guillén: New Year's Celebrations and Ozzie's Number Retirement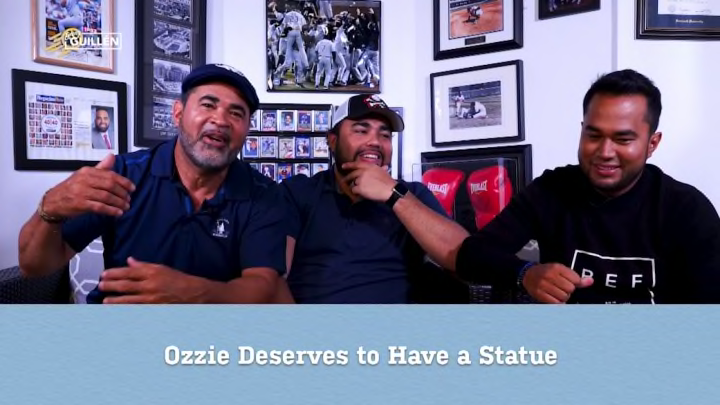 "It's a huge deal for my family."
In this new episode of Being Guillén, Ozzie, Ozzie Jr., and Oney, talk about the significance of New Year's Eve and why it's the biggest celebration in the Guillén household. It's a day where the Guilléns gather to eat together, listen to Venezuelan music and commit to New Year's resolutions.
Then they talk about whether or not Ozzie Guillén deserves to have his number retired by the Chicago White Sox organization. The Guilléns discuss why Ozzie has earned it as a manager and a player for the White Sox. Plus, Ozzie talks about why he wants his number to be retired during the 7th inning stretch.
Finally, to end the show, the Guilléns reflect on their 2021 and what they're grateful for.  

---
---

World Series-winning manager Ozzie Guillén is no stranger to speaking his mind. It's that approach that makes him one of the most exciting figures in baseball. On La Vida Baseball's Being Guillén, you get Ozzie's unfiltered perspective on everything baseball and more! And, what's better than one Guillén? How about 3?! Joining him on the show are sons Ozzie Jr. and Oney Guillén. Family. Life. Baseball. That's Being Guillén.