Béisbol y Familia – Brusdar Graterol's Journey to Major League Baseball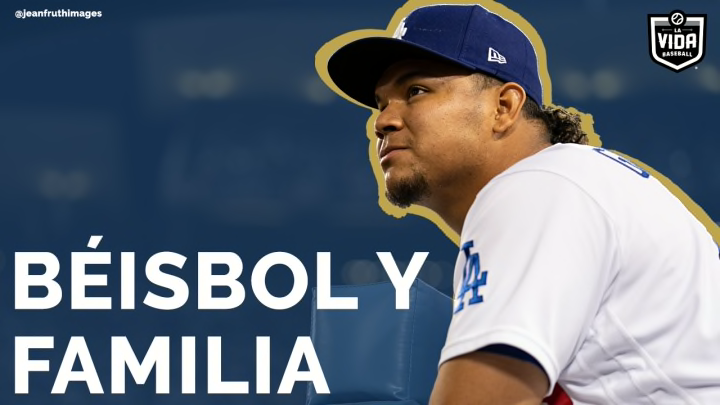 ---

Brusdar Graterol, a flame-throwing, right-handed reliever for the Los Angeles Dodgers, is familiar with life's curveballs. Before stepping foot on American soil, before signing with a Major League Baseball team, Graterol faced challenges that brought him to the brink of abandoning his dream.
In an exclusive interview with La Vida Baseball in 2020, he credits two things – his positive mindset and his mother – for giving him the resolve to stay the course. His story is one of béisbol y familia and how they've made an impact on the man he is today.
---
---
After the passing of his uncle, Graterol questioned whether he should stop playing baseball so that he could return home and help his mother and grandmother, two people that helped raise him. But after contemplating the decision, he reminded himself that if he gave up, he'd be giving up not only on his, but also his family's, dreams. So, with a positive mindset, he chased that dream.
Similarly, Graterol remembers moments could have caused him to fold if not for his mother's guidance.
---
---
"They told me I didn't have the capacity to pitch hard or the capacity to be someone in life," says Graterol of the naysayers who prevented his entry into an elite baseball academy. "She told me, 'Son stay calm and get to work.'"
His mom supported his dream even when it seemed as though the odds were stacked against him. She would wake up at the crack of dawn to workout alongside her son to keep him motivated and on the path towards achieving his dream.
That hard work and sacrifice ultimately paid off in 2019 when Brusdar Graterol was called up to Major League Baseball with the Minnesota Twins. Graterol remembers being called into the Triple-A manager's office thinking he was about to be demoted to Double-A to help the club in their postseason efforts. "When I got to the office, I was told I was moved to the big leagues."
It was a moment that he'll always remember, one he readily acknowledges wouldn't be possible without the continual support of the people in his life, especially his mom.  She never let him give up during the difficult times.
"My mom has always told me that I'm a warrior like her," Graterol explains.
Even with his Major League Baseball dreams secured, Graterol keeps close the memories of the the times he almost let go of his dreams to help him remember what is truly important. "There will be bad things," he notes, "but the important thing is to overcome those obstacles."
---
---
In 2021, Brusdar Graterol became a one of baseball's hottest sensations with his seemingly-effortless high-velocity pitching that terrorized batters. Today a member of the LA Dodgers organization, the 23-year-old's future is brighter than ever thanks to a family that never let him quit.
---