La Vida Baseball's Re-Opening Day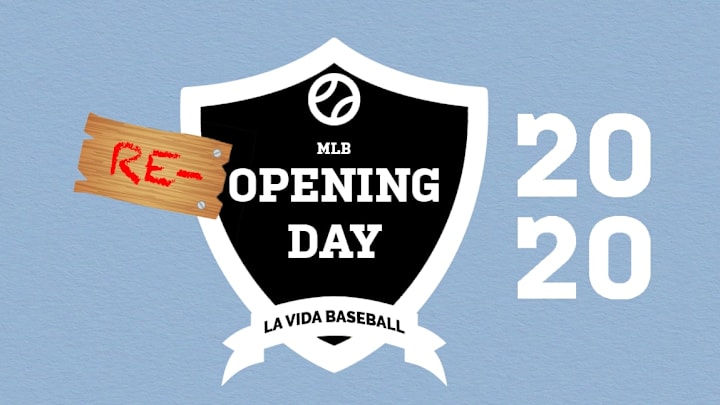 Considering what's been happening in the world, it's hard to believe that baseball is back but here we are. Yes, things will be a little different this time around but we'll make due. To honor the occasion we're asking some of our friends to help us celebrate.
Starting today and culminating on Friday the 24th, we'll be expanding our regular live broadcast window to include coast to coast drop ins with a lineup that includes:

Linda G. Alvarado, co-owner of the Colorado Rockies

Bob Kendrick, NLBM President

Gabe Kaplar, San Francisco Giants Manager

Luis Gonzalez, former MLB star and current DBacks executive

Enrique Rojas, ESPN journalist

Jose Mota, bilingual broadcaster for Angels/FOX/MLB Network

Henry Santos, lead singer for the legendary Dominican group Aventura | New York

Bobby Allende renowned musical artist and baseball fan | New York

Jon Morosi, MLB Network announcer

Jose Contreras, former MLB player

Mike Janela, New York Mets play-by-play voice


Each guest will share their thoughts on this unique season. Join the celebration. Don't miss a moment. Check us out on all of our social media platforms. @LaVidaBaseball
We are Latino Baseball
La Vida Baseball Live airs Mon & Wed 1pm ET-Being Guillén runs every Friday 1pm ET and Pólvora, Voz y Diamante airs every Thursday at 1 pm ET.