Locker Room Talk: Bally Sports Reporter Sarina Morales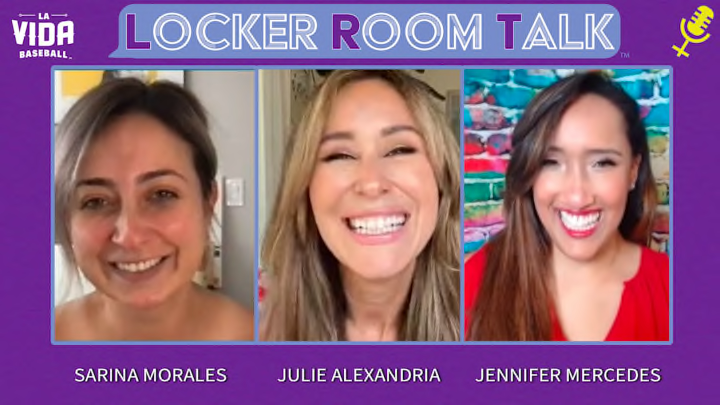 ---

Sarina Morales' work experience in the sports world ranges from social media to hosting and reporting for the NFL and ESPN. The Bronx native is talking all-things New York with fellow East Coasters and Locker Room Talk hosts Jennifer Mercedes and Julie Alexandria.

Morales shares how she keeps it real when it comes to bringing authenticity to her interviews with players, and she's not afraid to call out those in positions of power in sports media, encouraging people to check their privilege.

Jennifer, Julie and Morales are also passing along their best advice to anyone starting out in sports media.

Finally, salsa or bachata? Inquiring minds need to know! And for Morales, the answer is easy…it's also apparently the way to her heart. All this and more in this week's episode of Locker Room Talk – future episodes include MLB agents Lonnie Murray and Amber Sabathia.

---
---

Locker Room Talk is a weekly show highlighting the achievements of women and Latinas in sports. Hosted by Julie Alexandria and Jennifer Mercedes, two Latinas with more than 20 years of sports industry reporting experience, the show celebrates women in all aspects of the sports world by recognizing their contributions and the barriers they have overcome in their journeys. New episodes of Locker Room Talk debut every Wednesday on La Vida Baseball social channels.