Locker Room Talk: Chicago Fire FC President Ishwara Glassman Chrein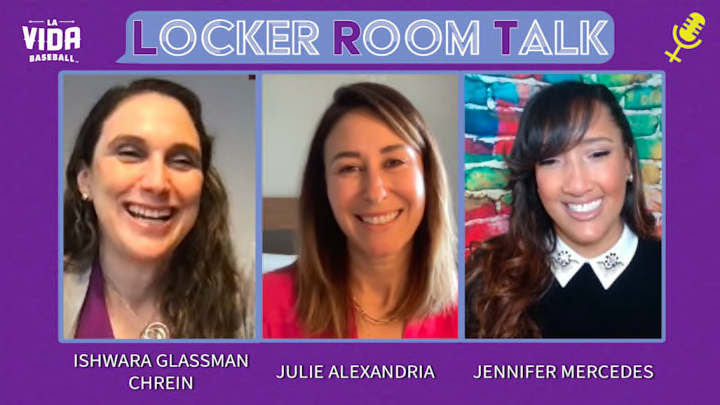 ---

Ishwara Glassman Chrein, President of Chicago Fire FC, is blazing a trail in the sports world. With a background in sports business from some big names like Yahoo, Verizon and IMG, paired with the fact that she is a die-hard sports fan, the fit couldn't be much better. While she faces numerous challenges getting the team to where she would like it to be, from marketing players, growing an audience and playing on the iconic Soldier Field, Glassman Chrein has never been one to back away from a challenge. Proud to now call Chicago home, she took this job at the beginning of the pandemic and never thought twice and never looked back.
She talks with Locker Room Talk hosts Julie Alexandria and Jennifer Mercedes about some of the biggest challenges, as well as the importance of what one brings to the job - even if that doesn't include expertise or experience. She encourages us to never underestimate your own power to learn. What you bring to the table is more than half the battle when signing up for a new job or position or taking on a new challenge.
For more conversations like this, including interviews with the NFL Networks' MJ Acosta-Ruiz and ESPN's Jessica Mendoza and Sarah Spain, check out Locker Room Talk on YouTube, Instagram and Facebook.
---
---

Locker Room Talk is a weekly show highlighting the achievements of women and Latinas in sports. Hosted by Julie Alexandria and Jennifer Mercedes, two Latinas with more than 20 years of sports industry reporting experience, the show celebrates women in all aspects of the sports world by recognizing their contributions and the barriers they have overcome in their journeys. New episodes of Locker Room Talk debut every Wednesday on La Vida Baseball social channels.