Locker Room Talk: Girls Talk Sports TV Founder Khristina Williams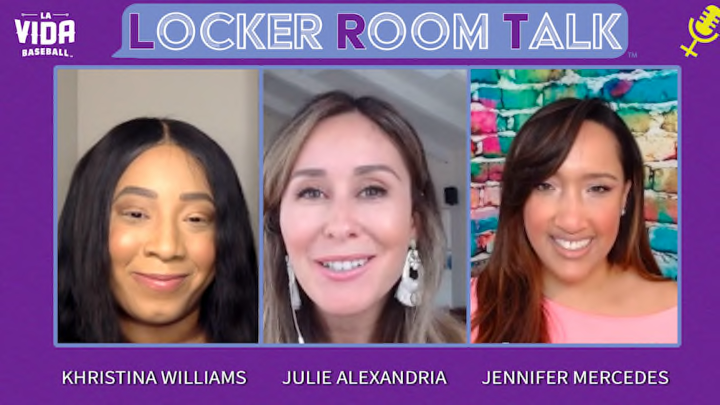 ---

Founder of Girls Talk Sports TV Khristina Williams joins us to talk about creating content and blazing her own path in sports journalism.
When it comes to independent voices in sports broadcasting, very few are able to stand out from the crowd, especially when vying for sources with credentialed journalists that have network or corporate support. It is an uphill battle to forge their own path, be heard over the constant noise of social media, and make a difference. But with strength, confidence, and determination, Williams has managed to do just that.
Williams started her platform Girls Talk Sports TV from scratch. She has no producers, editors, or team of production assistants doing the busy work. She handles research, interviewing, writing, production, and promotion duties all on her own. And it has led her to become an emerging powerhouse in the world of WNBA and sports content.
Williams joins Locker Room Talk hosts Jennifer Mercedes and Julie Alexandria to talk about how she started her own platform, how she builds and nurtures relationships within the industry, and how her determined spirit has helped to get her to where she is today, which, more specifically, is a glowing feature in Forbes Magazine.

---
---

Locker Room Talk is a weekly show highlighting the achievements of women and Latinas in sports. Hosted by Julie Alexandria and Jennifer Mercedes, two Latinas with more than 20 years of sports industry reporting experience, the show celebrates women in all aspects of the sports world by recognizing their contributions and the barriers they have overcome in their journeys. New episodes of Locker Room Talk debut every Wednesday on La Vida Baseball social channels.

---