Locker Room Talk: Milwaukee Bucks' TV Play-By-Play Announcer Lisa Byington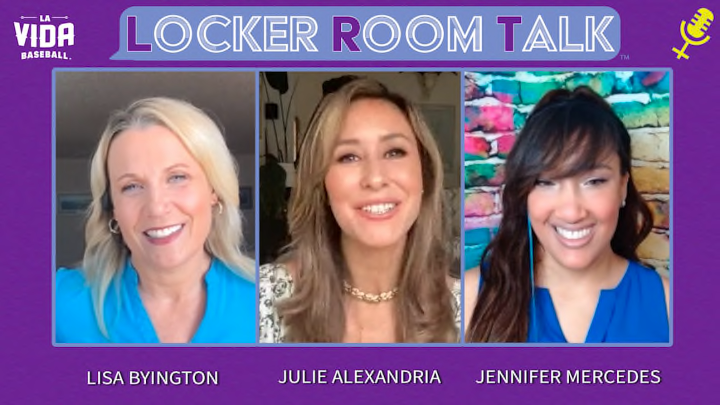 ---

Throughout Lisa Byington's career, she has made history. As a female play-by-play announcer, she was the first to call a football game on the Big Ten Network, the first to do television play-by-play for the NCAA Men's College Basketball Tournament for CBS and Turner Sports, and the first to be a full-time television play-by-play for an NBA team. Yet while her career has been filled with firsts, she hopes that the sports world just considers her a good broadcaster, and the fact she's a female becomes rather irrelevant.
In this episode of Locker Room Talk, Lisa, who has worked for Fox Sports, FS1, CBS, Turner Sports, ESPN and several other major networks, as well as the Milwaukee Bucks, shares the insights and lessons learned throughout her journey. From sideline reporter to play-by-play announcer to producer, she's worked some of sports most notable events, like the Olympics and the NCAA Men's Basketball Tournament. She mentions that her most memorable sports moment to date is hearing her voice in one of college basketball's most beloved traditions, "One Shining Moment."  
What does it take to obtain the level of success that Lisa Byington has achieved thus far? She tells Locker Room Talk hosts Julie Alexandria and Jennifer Mercedes that you can't be afraid to hear the word "no," and you can't then be afraid to continuously make the ask. She admits that navigating the no's can be challenging, but believing that nothing is gender defined is what allows her to move forward. Lisa attributes her parents for encouraging her that she can be anything she wants to be, and that gender should never hold someone back.
For more conversations like this, check out Locker Room Talk on YouTube, Instagram and Facebook. Future episodes will include Khristina Williams founder of Girls Talk Sports TV and Claudia Romo Edelman who is a Mexican-Swiss diplomat and founder of We Are All Human.

---
---

Locker Room Talk is a weekly show highlighting the achievements of women and Latinas in sports. Hosted by Julie Alexandria and Jennifer Mercedes, two Latinas with more than 20 years of sports industry reporting experience, the show celebrates women in all aspects of the sports world by recognizing their contributions and the barriers they have overcome in their journeys. New episodes of Locker Room Talk debut every Wednesday on La Vida Baseball social channels.