Locker Room Talk: The Athletic Staff Writer Maria Torres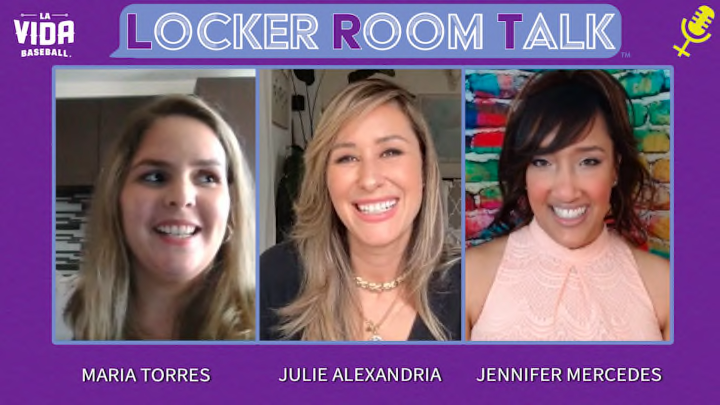 ---

In this episode of Locker Room Talk, Maria Torres, staff writer for The Athletic, shares how when covering the Washington Nationals, she turns to her Dominican and Puerto Rican roots in the game and in her upbringing to tell the stories of Latino players. It was clear from an early age that Maria was destined for baseball, as she often found herself documenting sports scores and game notes as a little girl.
There are few women beat writers in Major League Baseball, and even fewer who can speak the language and truly communicate with the Latino baseball community. Maria has made a concerted effort to amplify the voices and tell the stories of Latino baseball players. Her commitment to the culture and being able to tie in her natural background and upbringing, make her a truly authentic voice in the space. Here on Locker Room Talk, Maria opens up to hosts Julie Alexandria and Jennifer Mercedes on how she got started, and what aspects of her family and heritage make her the perfect woman for the job. 
New episodes weekly, featuring guests such as Lisa Byington, Milwaukee Bucks play-by-play announcer and Claudia Romo Edelman, founder of We Are All Human.

---
---

Locker Room Talk is a weekly show highlighting the achievements of women and Latinas in sports. Hosted by Julie Alexandria and Jennifer Mercedes, two Latinas with more than 20 years of sports industry reporting experience, the show celebrates women in all aspects of the sports world by recognizing their contributions and the barriers they have overcome in their journeys. New episodes of Locker Room Talk debut every Wednesday on La Vida Baseball social channels.