Mr. Cartoon Talks About Chicano Culture and Roberto Clemente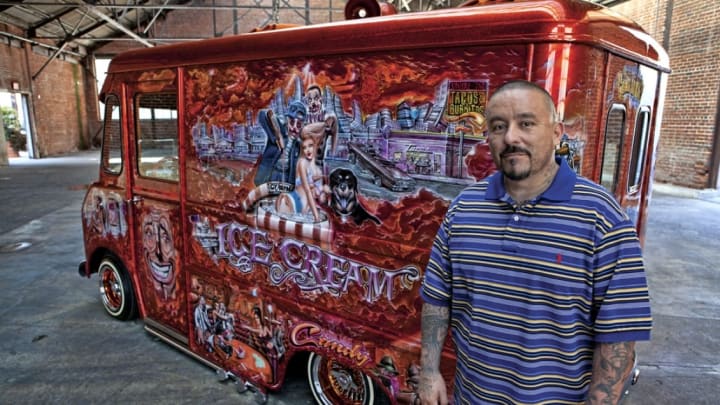 West Coast artist Mr. Cartoon has been one of the most influential pioneers in Chicano street art and tattoo culture. Through his work as a muralist and tattoo artist, he has helped make East L.A. Chicano subculture global.
A celebrity in his own right, Mr. Cartoon has tattooed the likes of Eminem, Drake, 50 Cent, and a number of MLB players including Dee Gordan and Carl Crawford. He joins La Vida Baseball to talk about his collaboration with Topps baseball cards. Together they re-imagined the 1955 classic Topps Roberto Clemente baseball card.